Deguisa's services
Deguisa has a highly qualified staff that guarantees the quality of all its products and services.
The technical department offers integral consultancy services adapted to the reality of each installation.
Services provided by Deguisa include the starting up of a project, technical assistance, engineering and consulting, adjustment and optimization of systems, optimization of consumption or feasibility studies.
Deguisa develops turnkey projects, modernization and maintenance of any facility that requires industrial thermal processes.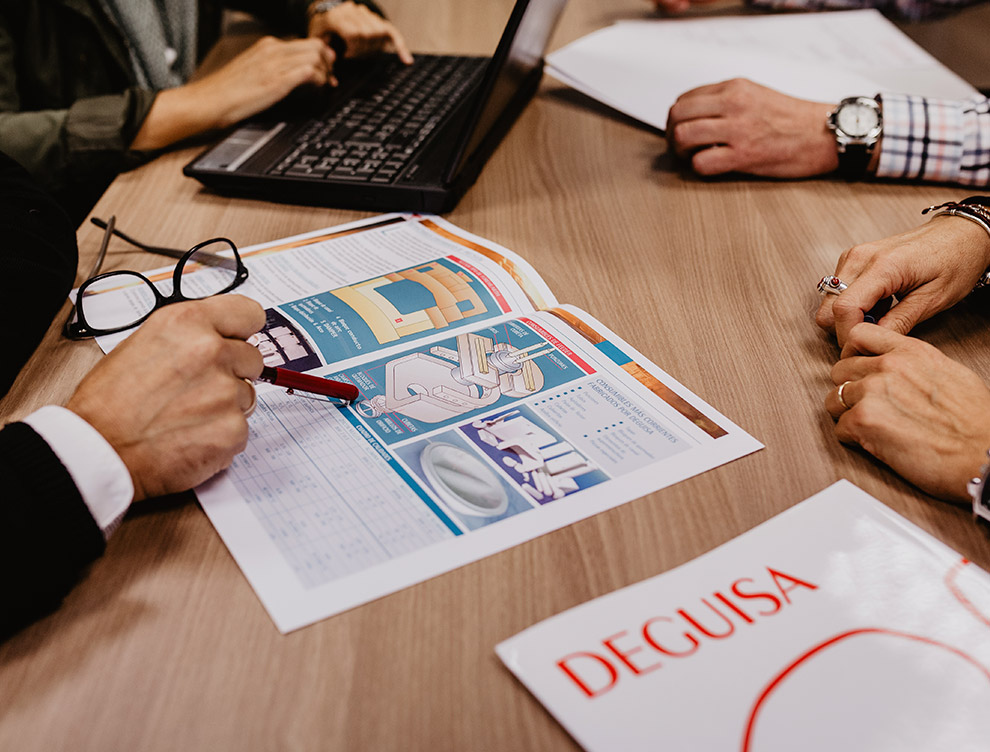 Engineering and consulting
We perform consultancy work based on plant engineering studies
Turnkey projects
We deliver our projects ready to work
Technical assistance
We offer integral technical assistance and permanent availability
Maintenance of facilities
We provide permanent facility maintenance service
Start-up
We design your project, commision and start it up
System optimization
Viability study
Regulatory compliance audit
We analyze your project to verify its adaptation to the present regulations
Regulatory compliance audit
We analyze your project to verify its adaptation to the present regulations