Non ferrous induction furnace refractory
Product features
Our quartzite, based on swedish silica of the highest purity, has uniform resistance, thermal stability and low transformation due to its special microcrystalline structure, which gives it optimum performance.
Deguisa also supplies all types of mica in rolls or plates.
Deguisa manufactures various precast shapes such as spouts, burners, outer rings and bottom blocks manufactured in our facilities of Amurrio.
As a safety complement to the furnaces, Deguisa represents for Spain the furnace safety system Saveway , which displays in real time the wear of the furnace lining and identifies defects of the lining such as cracks, wear, water leakage or overheating.
In addition, Deguisa offers an installation and drying service for induction coils that allow the customer to avoid time and risks inherent to the start-up of a coil.
Deguisa added value
Deguisa has a technical department to help to solve any problem.
Optimal performance thanks to its crystalline micro structure.
Materials available for all types of alloys and temperature ranges.
Quartzites with high thermal and mechanical stability.
Our materials are highly reliable, giving stability in their performance.
Quick and easy, and safety thanks to the drying of coils in our facilities.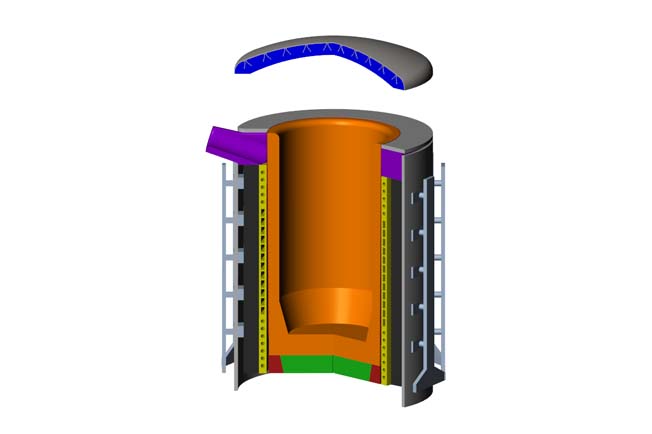 Contact us
Do you need more information about Non ferrous induction furnace refractory or about other products or services? Send us your details and we will contact you.